Press
Louisiana Seafood Overwhelms This Weekend
October is probably the city's biggest festival month in terms of the number of events. While spring may host the largest festivals, the fall's great weather kicks out the jams for the sheer numbers of festivals celebrating barbecue, blues, Gretna Heritage, film, seafood, and of course, music.
This weekend's offering, from Friday October 11 through Sunday October 13, is the free Louisiana Seafood Festival. The festival takes place at the new City Park Festival Grounds, the site of the Hogs For The Cause event earlier this year.
—————————————————-
JUNE 2013 | Where Y'AT Magazine
Covering a Review of the Homemade Jam CD
After several years of spreading their jam around the city of New Orleans, Mo' Jelly Band has released its first album to a number of eagerly waiting fans. The fun-loving band of local Gentilly and French Quarter natives released Homemade Jam in 2013, contributing their homegrown funk'd-out style to the musically famous city. Their musical admiration of New Orleans greats such as Professor Longhair, Allen Toussaint, Ernie K-Doe, the Meters, the Radiators, and James Rivers seems to have heavily influenced the album's tone. Their way of pulling together a number of sounds and rhythms in an improv-like action affirms the band members' individual stints and talented musical skills in the industry over the years. Many have played alongside other great musical acts at historic local and regional venues, including playing the New Orleans Jazz and Heritage
Festival, and touring with Cajun bands across Europe. Homemade Jelly is a twisted trifecta of bluesy soul funk, with sprinkles of Southern-styled rhythm and blues that only a native could understand. The album was recorded with all six band members: Johnny Price (guitar/vocals), Bobby Perkins (guitar/vocals), Mike Sipos (drums), Doug Ridley (keyboards/vocals), Mike Delacerda (bass), and Buddy Francioni (vocals), with a few great featured musician, including former Radiators percussionist Glenn "Kul" Sears. This debut album is seemingly the album of a veteran band. From electrifying, horn-blaring second-line styled tracks like "Tribute to the Big Chief," to saucy blues tracks like "Closing Time Blues," Homemade Jam presents a classic, temporary sound that is nothing less than "Funky Blues". –Kimmie Tubre
---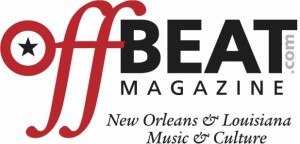 Homemade Jam
(Independent)
01 March 2013 — by Brett Milano
Radiators fans will recognize one of the standouts on the Mo' Jelly Band's debut: "Out in the Woods" is an Ed Volker original that was never released, but made many a Rads set as a vocal feature for their '80s-'90s percussionist Glenn "Kul" Sears. Sears himself turns up to sing the Mo' Jelly version (and to play on a few other tracks), and it's close in sound and spirit to the versions on those old live tapes, rescuing a great song from oblivion.
The Rads influence is clear elsewhere on the disc, with more of that slinky Fish Head groove on the rockers "Losin' You" and "Null and Void" (coincidentally, the latter shares its title with another unreleased Rads song). But Mo' Jelly also takes in Texas blues, Mardi Gras chants and even the Grateful Dead: The one other cover, "Tangled Up in Blue," stays close to Dylan's arrangement but adds a couple of stretched-out Garcia-style guitar solos. Mo' Jelly's members have all logged time as sidemen (for Allen Toussaint, Ernie K-Doe and James Rivers, among others) so they've got chops to spare—guitarist Johnny Price practically solos through the duration of "Losin' You"—but the best moments put the songwriting forward.
Volker would likely appreciate their strongest original, "Ditch it Overboard," whose lyric gets good mileage out of a fishing metaphor. And instead of raiding the Indian repertoire for a rousing Mardi Gras chant they write one of their own, "Tribute to the Big Chief." Look past a couple of blues workouts toward the end of the disc—which probably sound great live but don't quite catch fire here—and you've got a solid batch of swamp rock.